Claudio Rotta Loria was born in Turin in 1949. After an artistic formation (high school, academy, regional education authority, school of design), he obtains a license in philosophy. From 1969 till 1976, he is a member of "Opérationnel Ti.zero" of Turin, and is a co-founder of the homonym " Experimental Center of Esthetic Research".

His artistic work for this decade places him among representative of the programmed Art and the historic Cinétisme. In 1968 he directs his meaning register to the reduction of the painting in his primary, elementary and concrete data then, at the end of the seventies, he explores the sensitive, emotional and symbolic aspects of the painting with the use of mandala and the writing / paint of mantra in the construction of the three-dimensional works.

From the second half of the years ' 80, he realizes numerous installations characterized by the use of the light (neon, optical fibers, black lights) and by an essential relationship which connects the place and the space to the work. From 1966, he exposes in Italy and abroad. His works are in the collections of the Italian and foreign museums. He was invited in 2010 to participate in the Biennial event of Venice.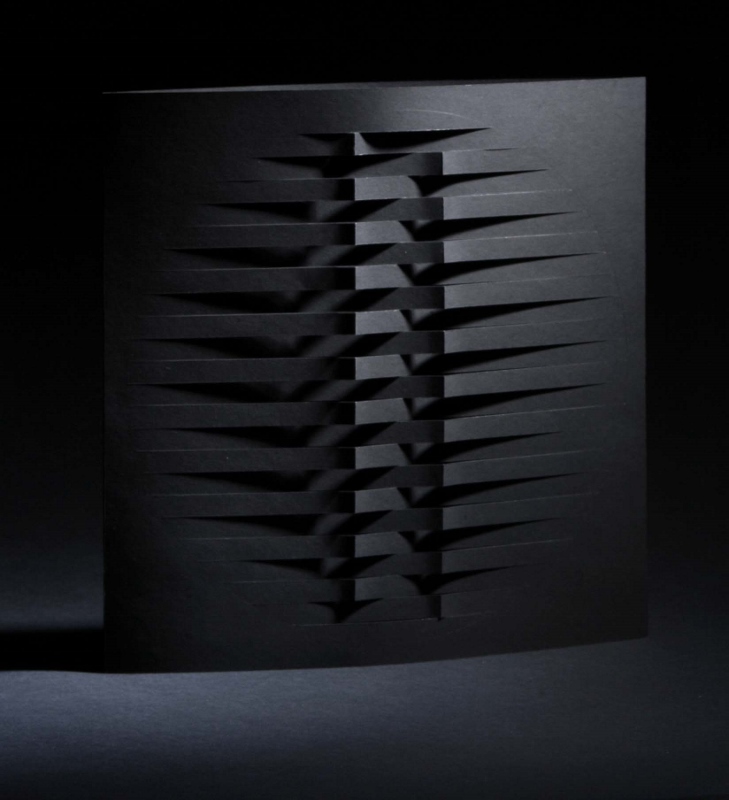 "Superficie a interferenza luminosa 4N su giallo", 1971-2007, cardboard, 10,23 x 9,44 x 3,15 inches, price on request
© Claudio Rotta Loria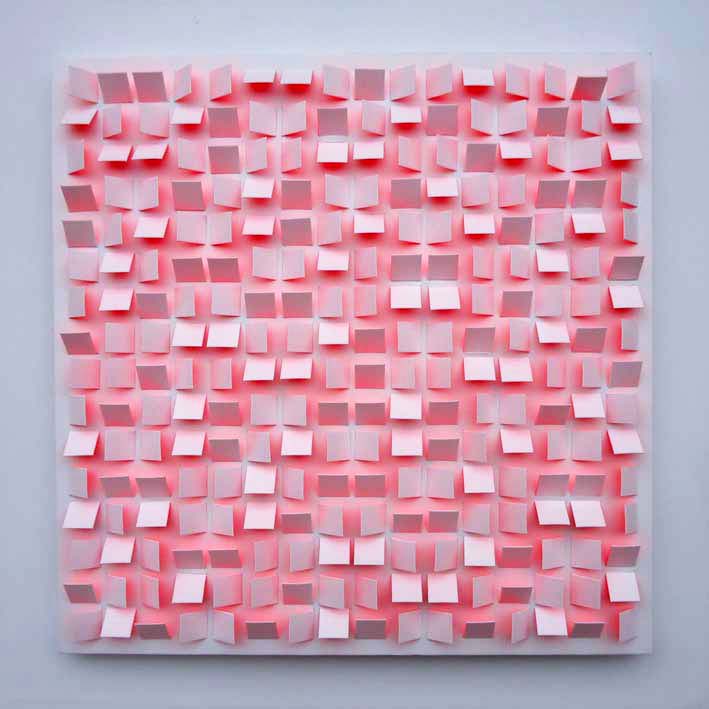 "Superficie a interferenza luminosa 1x16 abbc", 1971-2007, cardboard, 9,84 x 9,84 x 0,4 inches, price on request
© Claudio Rotta Loria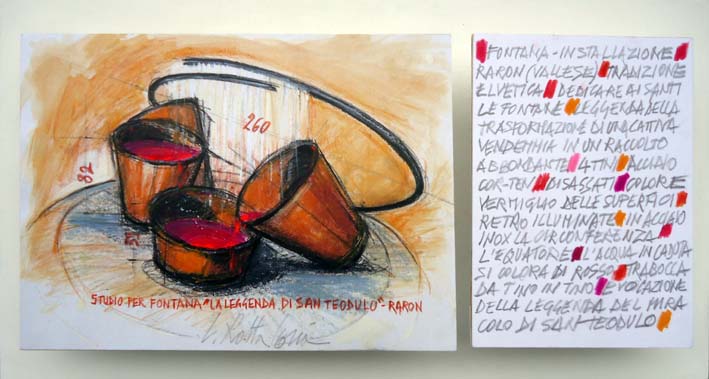 "Studio per la fontana di Raron 2.08", 2008, mixted techniques, 7,67 x 14,17 x 1,97 inches, price on request
© Claudio Rotta Loria